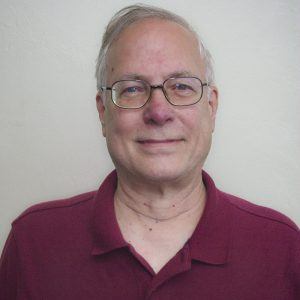 Upper School Science and Math
B.A. Chemistry, University of Kansas, Lawrence, KS
Ph.D. Physical Chemistry, Rice University, Houston, TX
Dr. Hadley has extensive teaching experience at all levels, starting with science education at the elementary level while in the Peace Corps (Philippines), college-level chemistry and physics for almost 40 years, and, most recently, high school science and math here at Keith. While in the collegiate environment, his research interests focused primarily on the kinetics (rates) and mechanisms of chemical reactions. He was the recipient of the Excellence in Teaching and Campus Leadership Award while at Rockford University. In addition to his teaching, he has been an active volunteer in the Rockford community, at Keep Northern Illinois Beautiful (KNIB), Habitat for Humanity, the IREAD program in our elementary schools, and Crusader Community Health. Asked about his strengths, in the classroom, Fred replied, "I'd like to think one of my strengths in the classroom is that of "humane rigor", for lack of a better term. I want to push students a bit beyond where they might think they're able to go while realizing that students come with a wide range of interests and abilities." He has had long-time interests in woodworking, classical music, reading, and travel, and he enjoys time with his smart and beautiful granddaughter.
Email: fred.hadley@keithschool.net
Phone: 815-399-8823