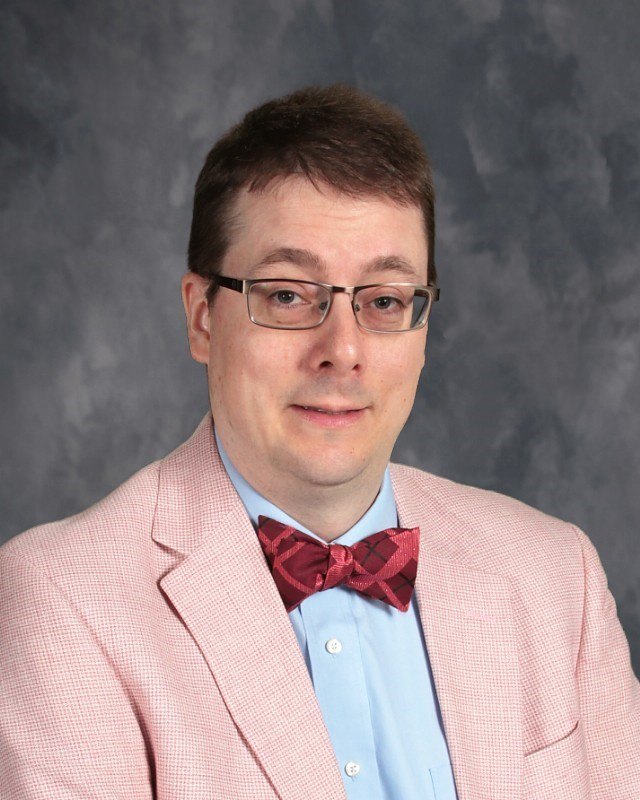 Middle and Upper School Latin & Spanish
Upper School English
B.A. in Classics from Lawrence University
M.A. and Ph.D. in Classical Philology from the University of Michigan, Ann Arbor
Patrick has taught Latin and Ancient Greek at a number of colleges and universities in Michigan, including Hope College and Hillsdale College, and studied overseas in Rome and Athens.  He states that his strength in the classroom is his strong desire to help his students learn. Many of Dr. Hogan's professors in graduate school noted that he possesses a genuine and contagious enthusiasm for his subject which he tries every day to communicate to his students. Dr. Hogan is an active member of the American Philological Association and maintains an active research regimen focused on imperial Greek and Latin literature, especially works of grammar and philology.  He enjoys composing his own Latin poems, some of which he has published, and memorizing Vergilian verse.  Travelling and learning and teaching languages are his great passion – currently, he is learning Hebrew in his free time.
Email: patrick.hogan@keithschool.net
Phone: 815-399-8823