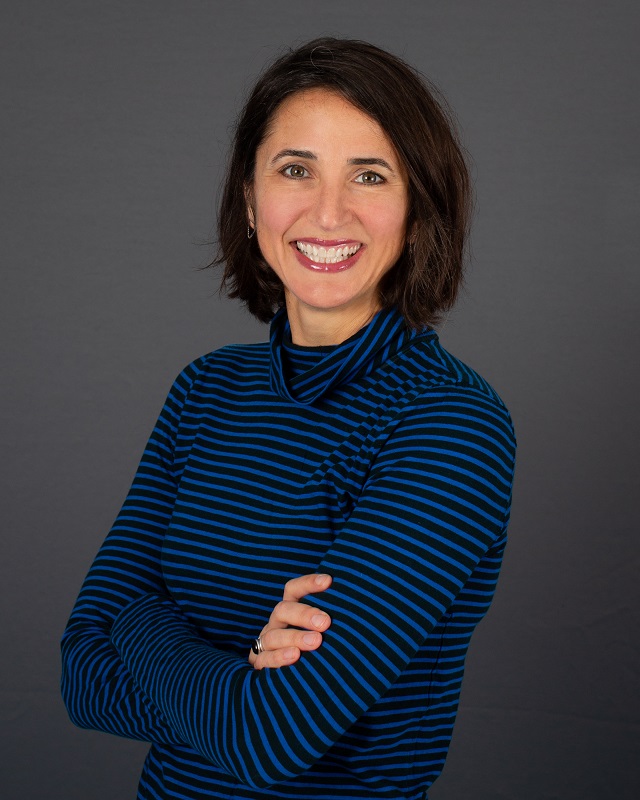 Middle and Upper School Fine Arts
B.A. in Studio Art from Lawrence University
Continuing Ed from University of Wisconsin, Madison and Rockford University
Mary McNamara Bernsten is a working artist, small business owner, and art instructor. Most recently Mary served as Spectrum Progressive School's Art Specialist and is currently Artist in Residence at the Rockford Art Museum. Mary founded I HEART ART, INC. with her mother and sister—a small business that has provided Summer Art Camps and year-round art workshops for children in Winnebago County for nearly ten years. Mary is founder and owner of 4hooligans — colorful textile product design for children and adults with images inspired by her children. In addition to making art and teaching art, Mary has served as a Forest Preserves of Winnebago County Commissioner for six years. Asked about her strengths in the classroom, Mary says, "My strength in the classroom is my relationship with each student—getting to know what it is that interests them and why. Then my purpose changes to help the students reflect on those interests and put their feelings and reactions into their work—sharing their inside world with the outside world." Mary believes her job as a parent, teacher, and member of the community is to bring energy and possibility to every day. In her classroom, it is Mary's hope to open the door to young artists and art appreciators for a lifetime of enjoyment. Mary and her husband, Ben Bernsten, have four boys, two bunnies and a wildly affectionate dog. Mary is passionate about healthy living, loves to cook and bake, enjoys her garden, practicing yoga/meditation and running around with her family.
Email: mary.mcnamarabernsten@keithschool.net
Phone: 815-399-8823