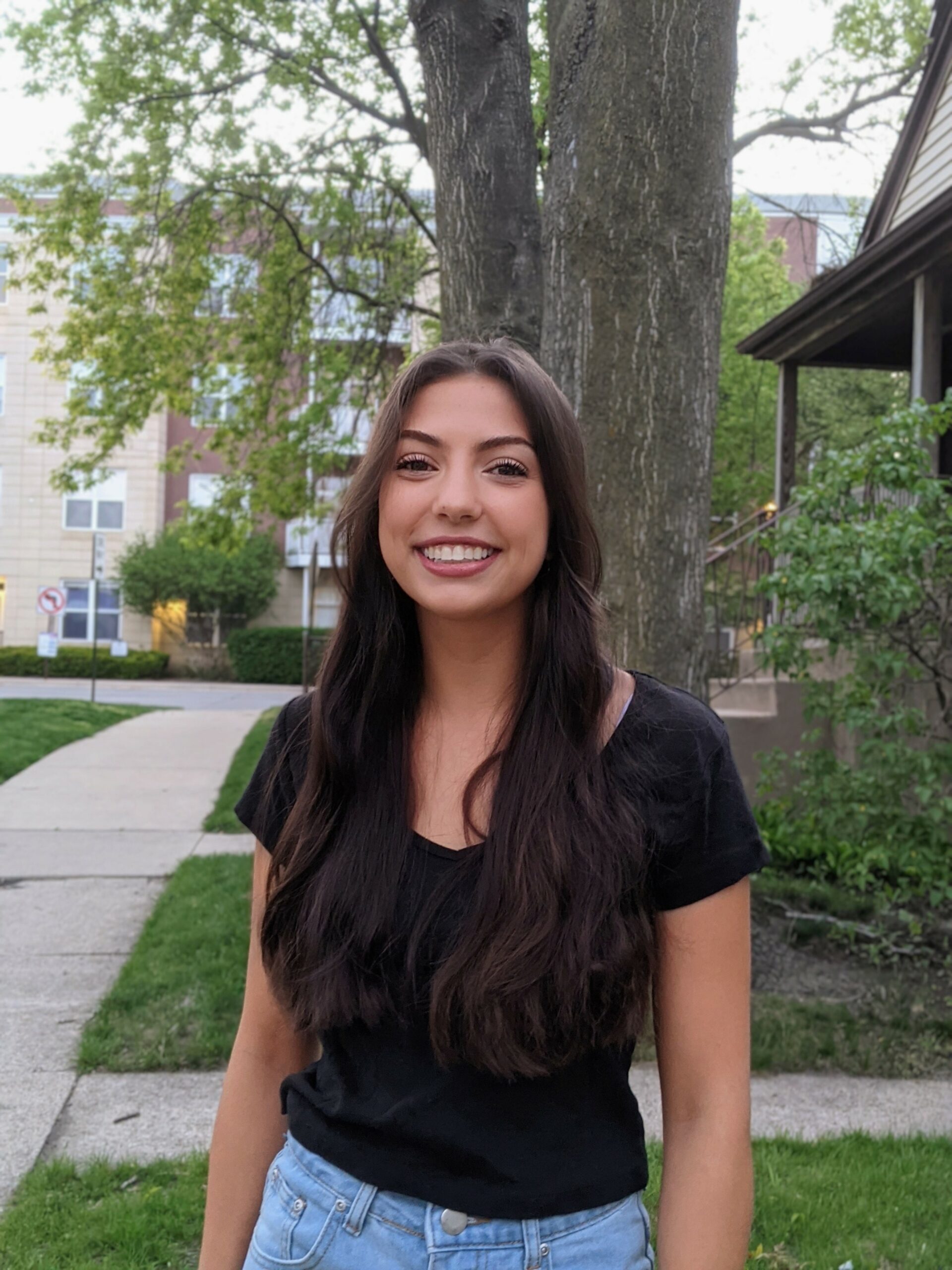 The future is indeed bright for 2017 Keith graduate Erica Henschen. In fact, as a Fulbright scholar, she is headed to Germany to teach English upon graduation from Northwestern University. After that, medical school. Her love of language, science, and learning blossomed with the individualized instruction and exploration opportunities at Keith.
Just 20% of applicants receive a prestigious Fulbright award to study, research, or teach in one of 160 participating countries. The months-long application process requires researching the country and award you wish to pursue, an exemplary resume and personal statement essay, an effective grant purpose statement essay, several letters of recommendation, potential interview(s), and more. Erica credits Keith's instructors and educational methodology with setting the stage for her to acquire the necessary skills and experience to succeed. "Keith's approach is less grade-oriented, and more about thoroughly learning the material," she explained. That proved to be very valuable for Erica long term.
This star student, completing undergraduate studies in neuroscience and German, with a focus on sustainability and environmentalism, followed interests born during her years at Keith. Erica identifies the small, flexible community, the close connections with instructors, and the opportunity to study abroad as unique advantages of her beloved high school. "The personal relationships with teachers resulted in internships and work as a tutor for me," she noted. Erica was especially motivated by Dr. Martin's Latin class: "Taking Latin taught me to learn, and inspired my love of learning." Dr. Lipton was responsible for shaping Erica's interest in science, and her eventual desire to pursue medical school. These strong influences, along with her time studying for a semester in Germany, stayed with Erica and guided her path in language and science.
For current Keith students, Erica strongly recommends forming close relationships with instructors in their areas of interest, as it leads to very beneficial and fulfilling experiences. This esteemed Keith alum and Fulbright scholar is looking forward to her next exciting experience—living abroad and opening doors for people by teaching them another language, just like learning another language has opened doors for her. For the future Dr. Henschen, (possibly a cardiothoracic surgeon), perhaps the smartest decision was attending Keith, where she gained the desire and ability to pursue big dreams.