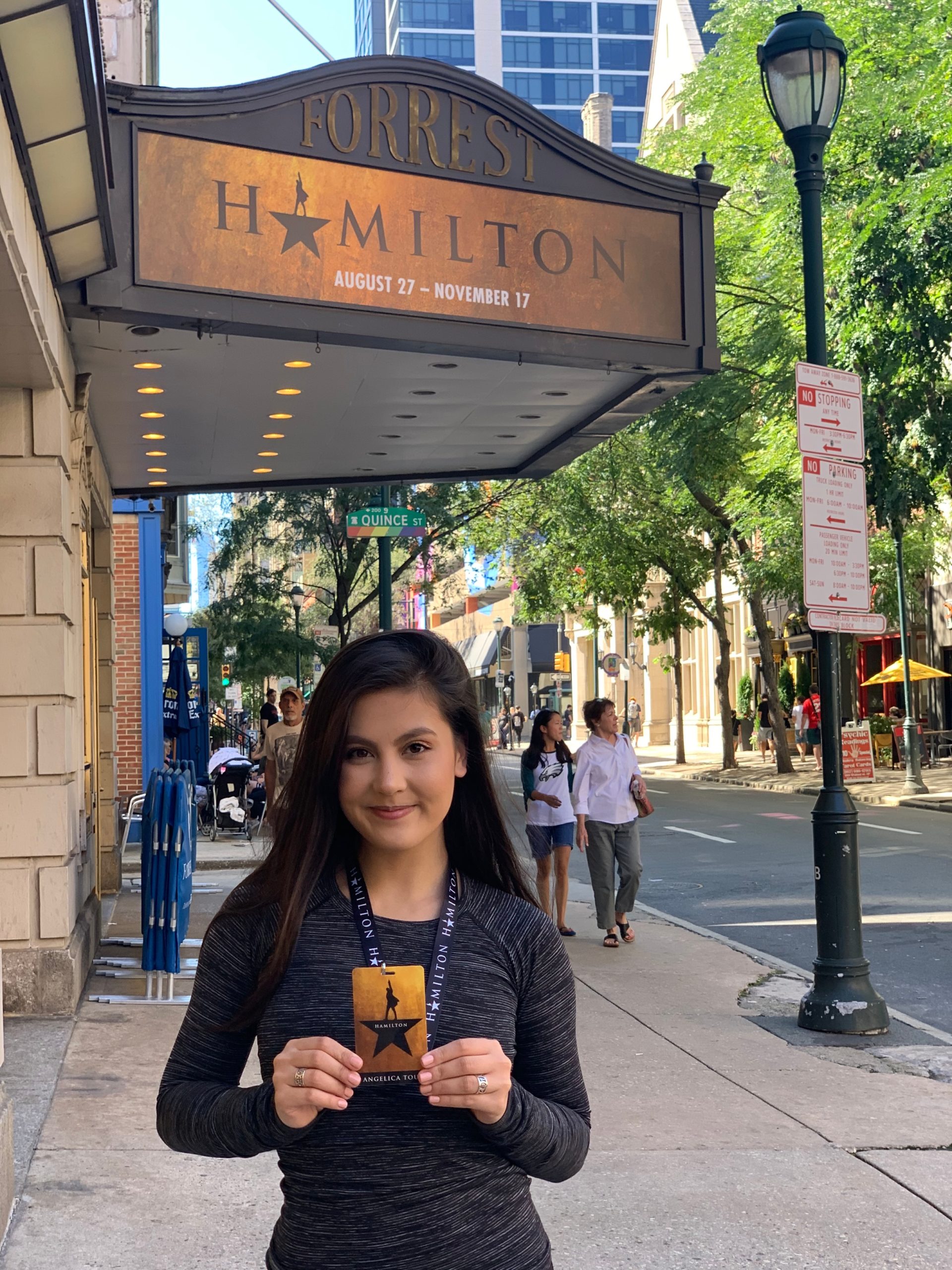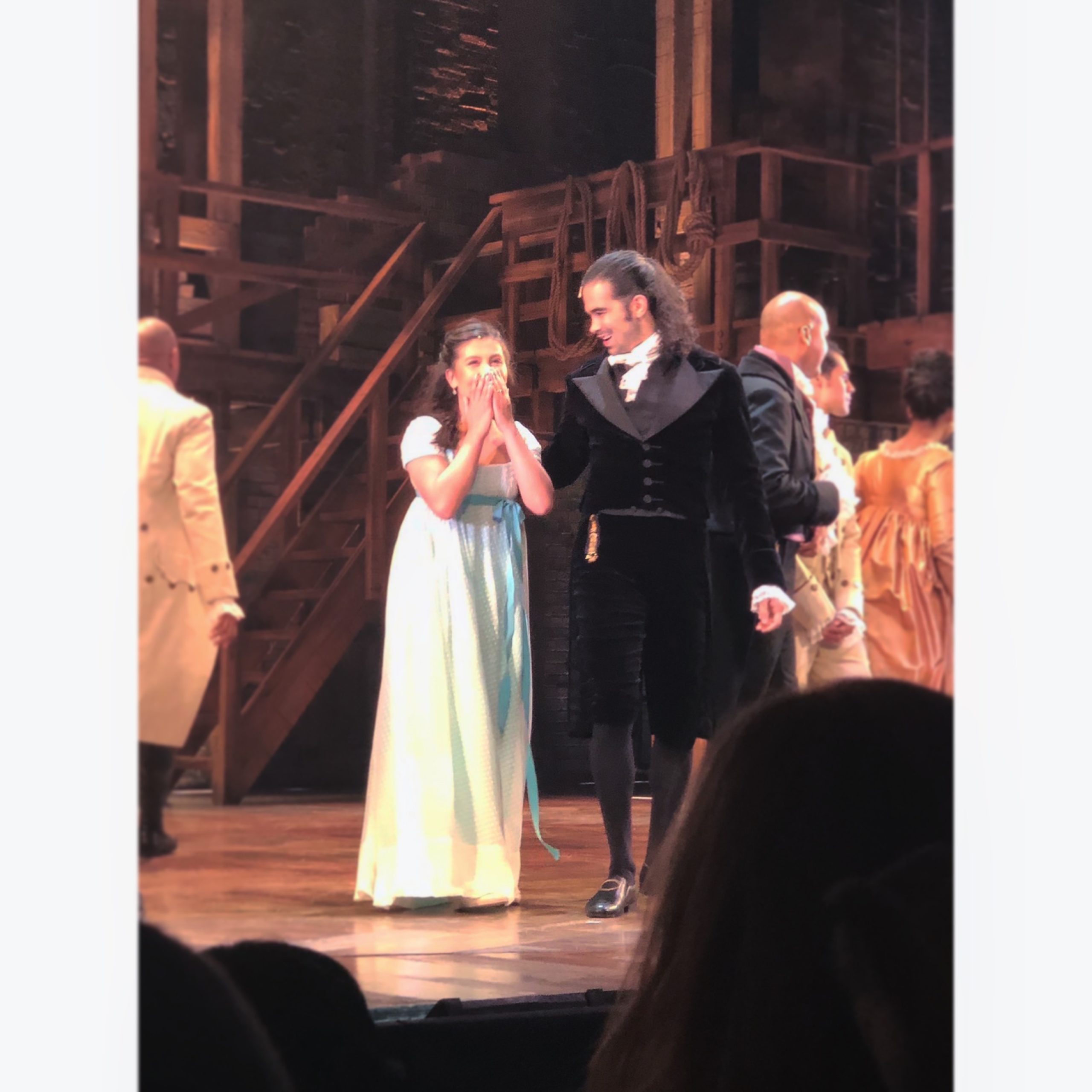 An education at Keith prepared Zoe Jensen for life on the big stage!
This Broadway star recently landed the role of Eliza in the touring hit production of Hamilton – and she says her roots at Keith were a big part of that success.
"They work you hard at Keith, and for that I am so grateful," she said. "I learned a lot about how to prioritize and work efficiently. I find that I can work well under pressure, and I've yet to have a job that I thought was too much for me to handle."
That includes the two-month audition process for Hamilton. She needed to perform four of the show's major songs before casting directors over the course of a half-dozen auditions. She also met one-on-one with the show's Tony Award-winning directors.
"I landed a dream job I never thought I'd get in a million years," she said.
Zoe continues to call her Keith drama teacher, James Radloff, a mentor and is thankful that he gave her a glimpse into turning her passion of drama into a profession.
"Not only did he give me some amazing experiences with our musicals at school, but he also opened my eyes to the professional world of theatre through our field trips to see a lot of Chicago theatre," she said.
He wasn't the only Keith teacher to make an impression on Zoe. She still relies on advice from AP history teacher Dr. Ron Lee.
"He told us how important it was to have thick skin," she recalls. "That is something I have carried for years. It is especially important in a career like mine, where you are told no more times than yes, to have thick skin and be able to handle hard times and rejection – and more importantly, to keep going."
Today, after her years of history lessons at Keith, Zoe is enjoying her chance to teach a piece of history to a new generation.
"I can still remember how impactful and inspiring it was to see a professional show at a young age, so it means the world to me to know that maybe there's someone in the audience experiencing that, too," she said. "I love that I get to tell a story about our country's history in a way that younger people find interesting."